The Covid 19 pandemic has put a lot of wedding plans in disarray. For the past 14 months couples all over Ireland are unsure what to do with their wedding plans. For some, constantly pushing their wedding date out is their only option. For others, an intimate wedding is better. A lot of the time, going ahead with the numbers you are allowed is always going to be the best option. We here at Clonandra cottages believe the benefits of an intimate wedding are endless. And heres why…
Less Stress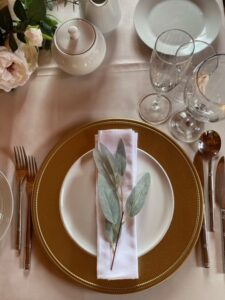 Possibly the biggest benefit of an intimate wedding is less stress. Less people to organise, less worrying about numbers, wondering if everyone is going to enjoy the food, will you get to talk to everyone etc. With a smaller, intimate wedding you can organise things quickly and not have to worry about them at all. The team at Clonandra Cottages take the stress out of planning your big day by booking everything in for you in one meeting and then confirming all a few weeks before the big day- simple!
Less Debt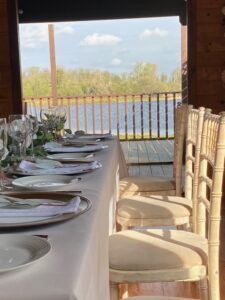 This benefit is an obvious one. Instead of spending thousands of euros on your wedding day and perhaps even taking out a loan- tailor your day so you can be sure that you can afford everything. Wedding packages at Clonandra Cottages can be tailor made to suit your needs and budget!
Personalised Experience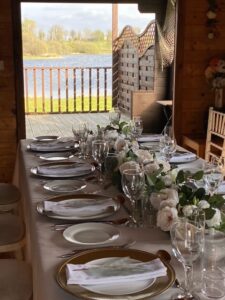 With smaller numbers comes a more intimate and personal experience for your guests. Imagine being able to talk and laugh with all of your wedding guests at the one time around one table! This is how celebrations are supposed to be celebrated! Clonandra Cottages offer 2 separate areas for your wedding meal and dancing space for afters. We also have 5 self-catering cottages that can accommodate up to 30 guests.
Make it your own
With an intimate wedding comes more freedom to create the wedding day you have always dreamed of. Maybe you wanted to get married beside the lake, maybe you wanted to create your own table place names, give all your guests a momento etc. All of this is possible with an intimate wedding.
Getting married in Ireland doesn't have to be a stressful experience. Email us today in Clonandra Cottages on [email protected] for more information on our wedding packages. You will fall in love with our intimate venue over looking Lough Garrow, not to mention our well appointed self-catering Lodges. We know how to do an intimate wedding!