Its been a year like no other. Restrictions every few months since March 2020, not being able to see our loved ones and waiting anxiously for our vaccinations. Most of us will not be planning an international holiday this year so we are excited to explore the beautiful Island of Ireland. Here are our top 5 reasons why a self catering holiday is the best staycation option every time.
Free Parking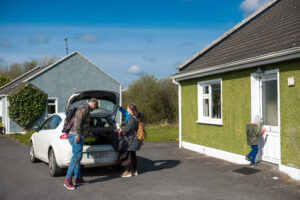 Okay so it might not be a big deal for some of us but a lot of hotels actually charge you for parking. Also- you can park right at the door in a lot of self-catering options. At Clonandra Cottages there is plenty of parking outside all of our cottages so you don't have to far to go to the car.
Communal space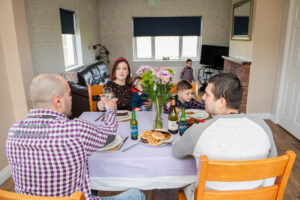 The best thing about having a self catering cottage is the communal space for the entire family or group to enjoy. You are not all confined to your own room or in a not so private lobby. At Clonandra Cotttages, all of our cottages have a dining and living area for our guests to enjoy in the comfort of their own Cottage.
You can bring and cook your own food.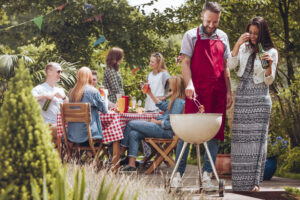 You don't have to worry about allergens at dinner or getting up at a particular time for breakfast. You can bring and cook whatever you want at Clonandra Cottages. All of our cottages have a hob and oven and a fridge in the kitchens. Redhills Village is nearby to pick up the essentials and there is a choice of local restaurants also if you don't feel like cooking.
Better value for longer stays
A lot of accommodation providers don't offer a discount for longer stays, and when they do its not that much. With self-catering accommodation, the longer you stay the cheaper it gets. Check out the amazing rates at Clonandra Cottages for the best value staycation.
Safer environment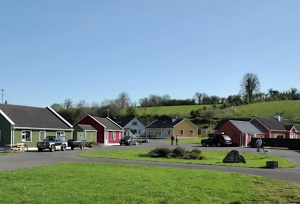 With your own private house comes more security and safety. You're interacting with your own bubble of people and you can be assured of the highest standards of cleanliness when you stay at Clonandra Cottages.
So there you have it- there is no denying that a self catering break is the way to go this summer in Ireland. For more information on Clonandra Cottages just send us an email to [email protected]