Your guide to organising a great hen party
If you are planning a Hen party in Ireland and not sure where to start, then read on. With restrictions easing across the country and wedding numbers increasing there has never been a better time to look forward to a hen-party! Get the girls together, pick a date and let's start planning.
We have created this guide to help you with all the details and make the planning A LOT easier for everyone involved.
Make a list of invitees
Get the bride to make a list of absolutely everyone she wants to invite. The date you pick won't suit everyone so don't worry about high numbers. The numbers you have may influence your destination. The beauty of a hen party at Clonandra cottages is that we take Hen parties of 4 to 38! Plenty of room for everyone!
Pick a date.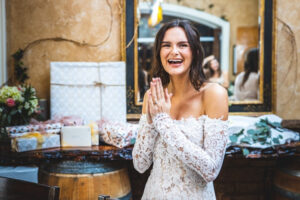 So, you know the date of the wedding and you want to make sure that everyone is well recovered for the actual day. Picking a date around 2 months out from the wedding date is always a good idea. If you are not sure about whether to plan a 1 night or a 2-night hen then perhaps think of a 2 night hen for the besties and family and 1 night for everyone else. Contact us today at Clonandra Cottages to check our availability on [email protected]
Set up a what's app group
Or a Facebook group or Instagram group. Yes, another group!! Communicate your date to all the invitees and see what reaction you get. If the date suits the majority, then happy days. If it doesn't, you may have to plan another date.
Pick your destination and package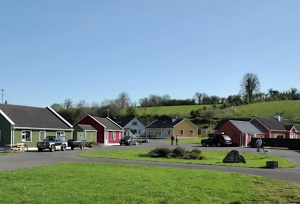 Research the best destination for a Hen party. Did you know that Cavan is probably a perfect option as its not too far away from anywhere? Clonandra cottages are the perfect base for a great weekend of fun. We can book your activities, catering, and transfers if you like, or we can just provide you with the accommodation. To view our rates just visit our website here. To organise a package with us contact us on [email protected].
Organise the money
Be clear from the start on how much everything is going to cost and what is included. If you have a Revolut account, then ask everyone to transfer their deposits and balances onto that for you. Give everyone a time limit on when things need to be paid by. If someone doesn't pay up- send them a private message and confirm if they are going or not.
Organise some party games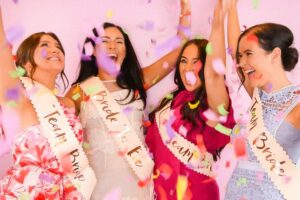 The best thing about visiting self-catering accommodation for a hen party is that you will always have a communal area for party games. Check out a list of great party games here from hitched.ie. Our 5 bedroom cottage in Clonandra has a great communal area for party games that could take up to 25 people. Email us now on [email protected] for more information.
Remember to enjoy!
If you are the chief organiser of the hen party then remember to enjoy yourself too. The key is to be super organized from the start and that way you will know that the bride will have a great time too!
For more information or to book your hen party then send us an email to [email protected]