Theres nothing quite like a self catering holiday in Ireland. Going at your own pace, no time constraints on meals and everyone has their own room! Everyone is really looking forward to getting out and about this summer so we have prepared our top 5 activites that you can enjoy while staying in Clonandra Cottages.
Take a fishing trip on our very own lake.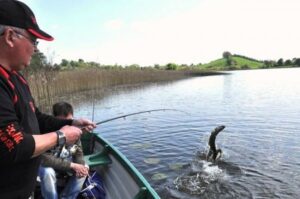 Our resident fishing expert, Jean Jacques is ready to teach you all there is to know about fishing in Cavan. Wile away an afternoon in the boat and try your hand at catching some fish for dinner!
Enjoy a relaxing afternoon in the Sauna and Hot Tub
Imagine lying back in our hot tub and taking in the beautiful scenery of Lough Garrow in front of you. Clonandra Cottages offers a secluded escape in the heart of the Cavan Countryside. 4 hour slots can be booked at our wood fired Sauna and hot tub by emailing [email protected]. An extra cost does apply.
Take a walk around the Castle Trail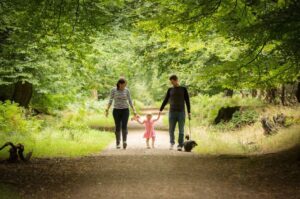 Castle Saunderson Demesne is only 2.5 kms from Clonandra Cottages. The Castle Trail loops around the Castle, its walled Garden and the local forest. Its perfect for an afternoon with the kids or for a picnic on the castle lawn. Learn all about the history of the Saunderson family from the information boards.
Go Kayaking or paddleboarding at Cavan Adventure Centre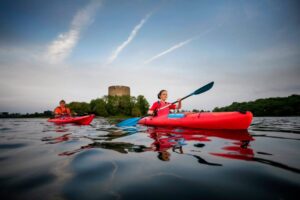 Cavan Adventure Centre supplies numerous land and water-based activities suitable for all ages. Its only 13kms away from Clonandra Cottages. Experience action packed adventure in one of Ireland's most spectacular landscapes from kayak and bike trails to a splashtastic Waterpark, Cavan Adventure Centre is the beating heart of unforgettable outdoor fun.
Visit the beautiful Crom estate in Fermanagh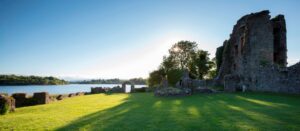 Only 13kms from Clonandra cottages, there are many walks throughout the Crom Estate. The main loop is approximately 3 miles. The grounds are partly accessed by wheelchair. The grass and woodland pathways are free of slopes with reasonably smooth and level surfaces. This breathtakingly beautiful landscape contains many habitats: parkland, lough shore, species rich grassland, wet woodland and mature oak woodland. Over 400 species of plants and many mosses and lichens have been identified here. All eight species of Northern Ireland's bats have been recorded while pine martens and red squirrels have made it their home.
The only thing to decide now is which activity you should try first!
We are really looking forward to welcoming guests back in 2021. To check availability for any of our 5 cottages please email us on [email protected] or call Michael on 00353-86-2644263